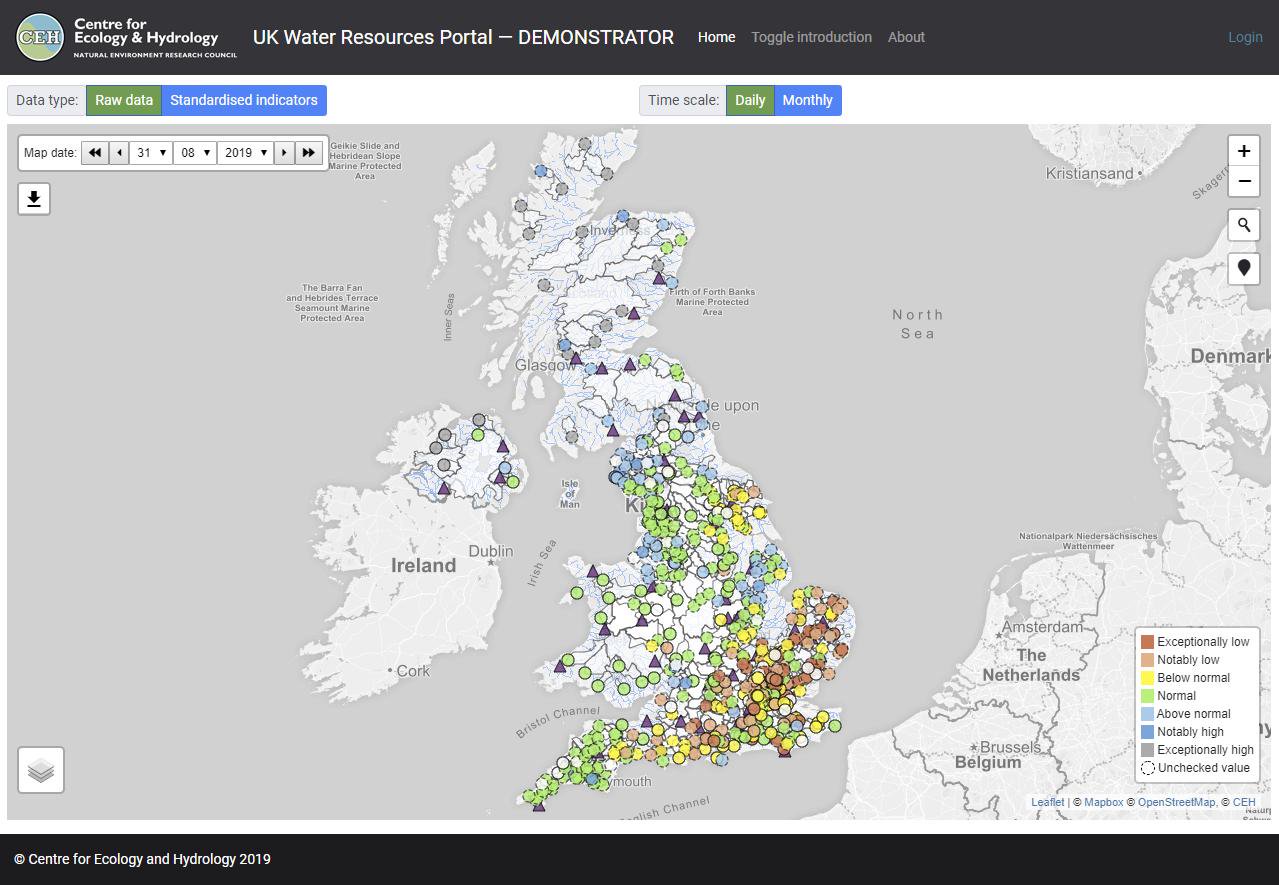 The UK Water Resources Portal is a prototype web-based system for tracking the hydrological situation in near-real-time. It offers dynamic, interactive situation monitoring, mapping and plotting and a wide range of variables including rainfall, river flow and soil moisture measurements (from COSMOS-UK). Near real-time river flows across England are fed in from the new Environment Agency hydrological data service.
The portal is a 'demonstrator' as it is still a work in progress that is being developed and is undergoing user-testing until the end of 2019 when it will be fully operational. The new portal is aimed at anyone with an interest in current water resources situation or drought conditions. The primary focus is for water resources and drought applications, but it can also be useful for tracking river flows and soil moisture in real time in order to provide an indication about high flows, as well as low flows.
The portal provides access to the following datasets;
Rainfall from the Met Office (gridded, and over gauged catchments and hydrometric areas)
River flows from the National River Flow Archive (for historical data) and Environment Agency (for real-time data)
Soil moisture (from CEH's COSMOS-UK network)
As well as visualizing observed and measured data, it can also be presented as 'standardised indicators' which show the anomalies from the long-term average.
The portal is a prototype designed to showcase what is possible with the new real-time data streams becoming available, and to seek feedback from users. Please visit the About page of the portal and email comments to nhmp@ceh.ac.uk.