The NRFA have published 'Live data' pages for stations added to the most recent update to the Environment Agency's near real-time data API.
This page shows NRFA archived flows (in black) and near real-time flows from the Environment Agency's Hydrology API (in red) where available. NRFA data are quality controlled before archival and release. Near real-time data are from the Environment Agency's Hydrology API and consist of checked and unchecked data. More information, including on quality flags for near real-time data is available in the API documentation.
In the future we aim to provide a service to download the combined time series. In the meantime, the NRFA data can be downloaded from the 'Daily flow data' tab.
Currently near real-time data is available at 676 stations in England which can be found by filtering on our Search page. Click the 'Filter' button in the bottom left hand corner of the map, then choose NRFA data types > Live data = Yes and 'Add Filter'.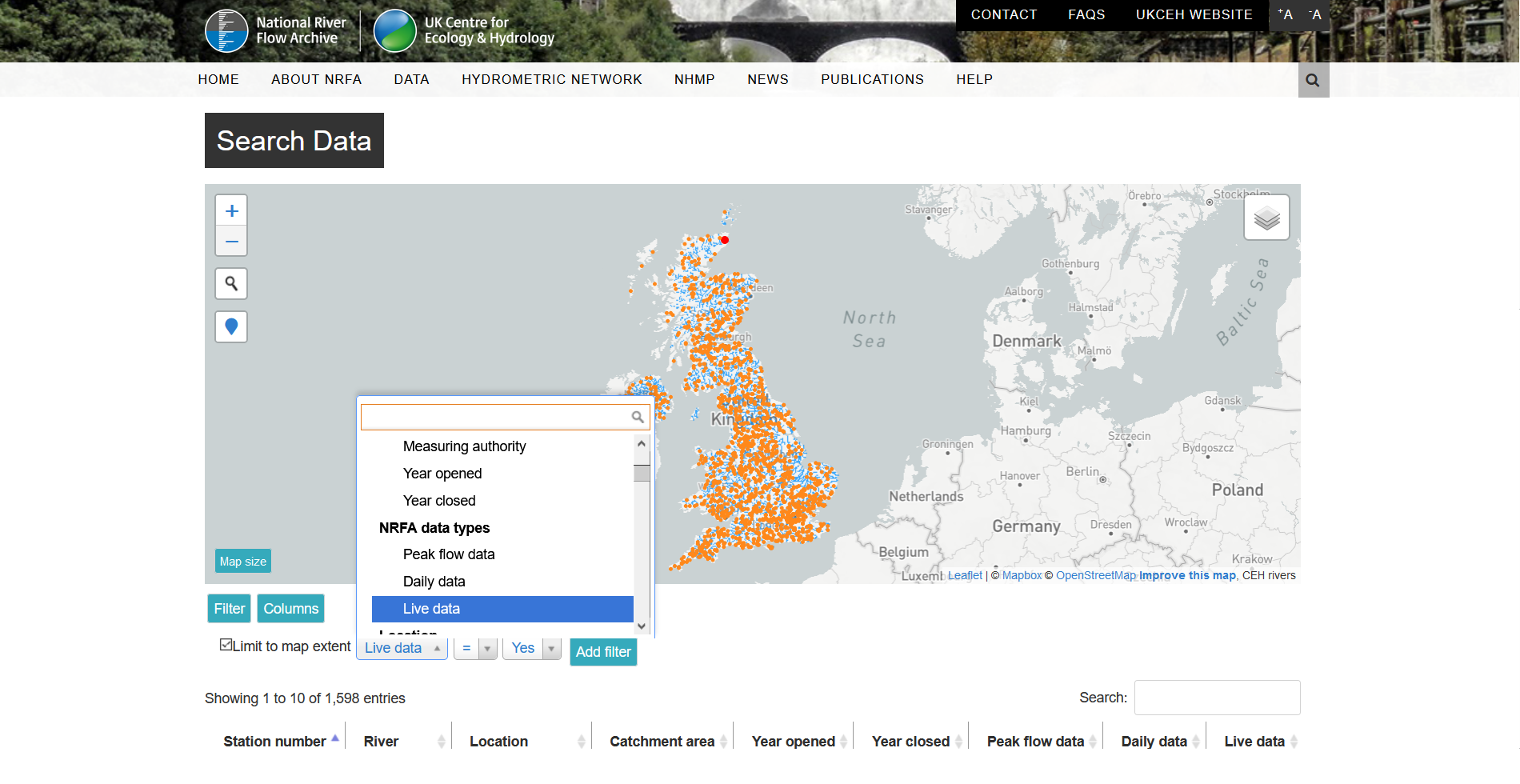 As new stations are released by the Environment Agency the NRFA will create similar additional pages. Keep an eye on our Twitter feed and Newsletter to be the first to hear about updates.
As part of the work the NRFA are undertaking in conjunction with the Environment Agency's near real-time data API, there are 3 new stations in England where daily mean flow data are available on the NRFA: